Staze Offset Project - Manoa REDD+
We use our profits to offset the carbon footprint of every hotel booking made on Staze. Our portfolio of projects is aligned to the Oxford Principles for Net Zero Aligned Carbon Offsetting to balance long-term, short-term, carbon removal and prevented emissions.
About this project
Manoa Redd+ is a project located in the cities of Cujubim, Itapoã do Oeste, and Porto Velho, in the state of Rondônia, Brazil, within the Amazon rainforest. The primary objective of this project is to mitigate climate change by reducing greenhouse gas (GHG) emissions caused by deforestation and forest degradation. It also aims to promote social well-being and conserve local biodiversity.
The project area covers 74,038.8 hectares of Amazonian tropical forest and operates under the framework of REDD (Reducing Emissions from Deforestation and Forest Degradation). The area is also home to 115 plant species, 16 of which are threatened with extinction, and over 780 fauna species, 14 of which are threatened with extinction. Without this project, this area is at risk of illegal logging and cattle grazing, destroying the forest and its wildlife.
Staze is partnered with Reflora to support this project.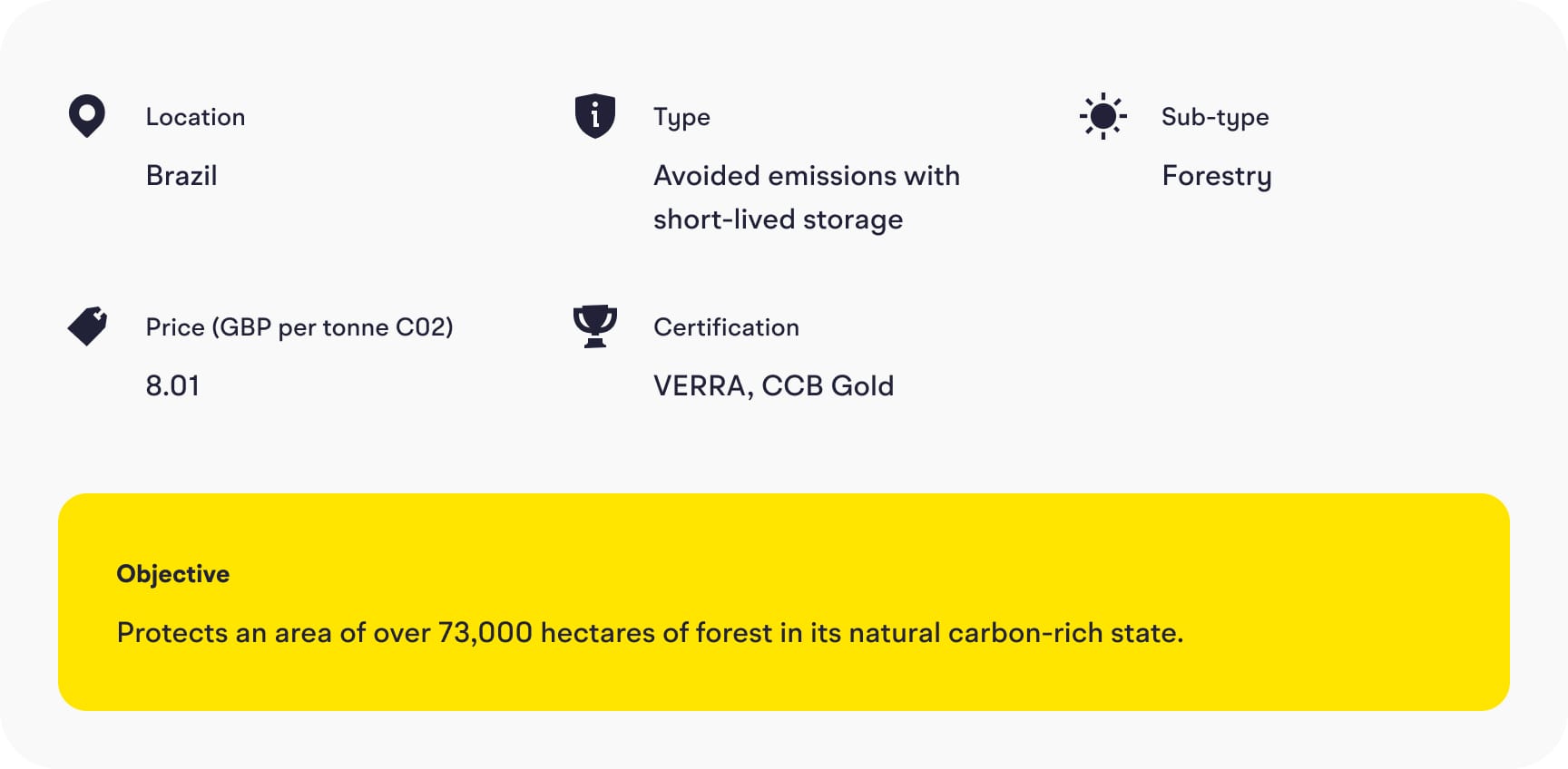 Key benefits
Strong co-benefits for the local community
Co-benefits also help ensure permanence, which can otherwise be problematic for forestry offsets
Criteria
Proven Causality
Strong. The annual comparisons to baseline scenario and integration with an education & economic focus give us significant assurance around causality and leakage.
Additionality
Pass. The project was developed initially without offset funding, however as one of the few remaining private forests in the area, it is at constant risk of illegal deforestation. With offset funding, Manoa has been able to improve and guarantee the protections which otherwise would not have been possible.
Permanence
Pass. All forestry offsets are challenging to assure regarding permanence, but this project's community integration, physical presence at Manoa farm and monitoring through third parties give us confidence.
Secondary Impacts
Very Strong. Very significant community and wildlife conservation benefits.